The latest issue of IPPL News is now online!
IPPL Blog | September 20, 2022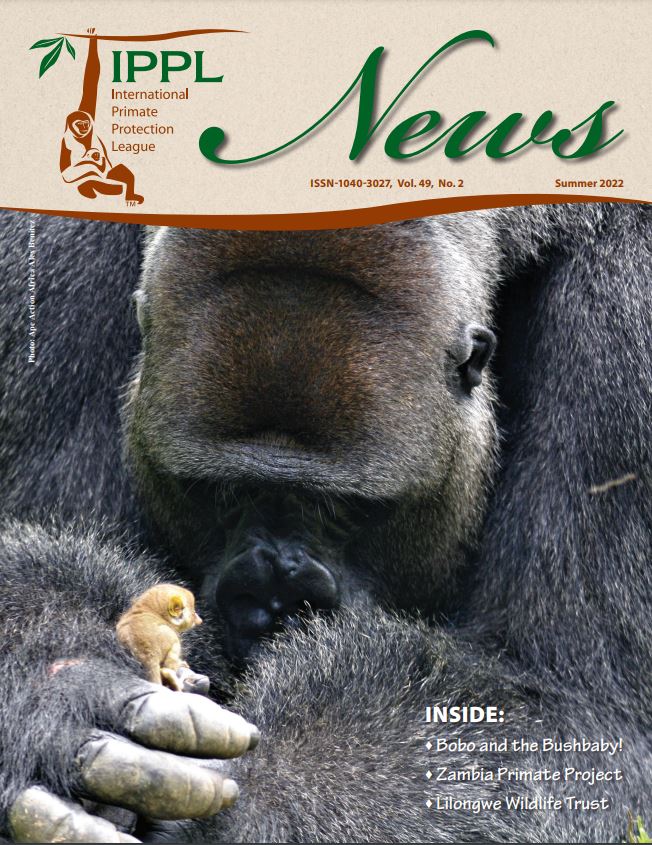 This issue contains interesting articles from Lilongwe Wildlife Trust, Zambia Primate Project,  the engaging encounter of Bobo the gorilla and a bushbaby, and more! Please share so others can learn more about IPPL and our global partners.
https://ippl.org/newsletter/2020s/IPPL_News_2022-Summer%20Issue.pdf
Posted: September 20, 2022