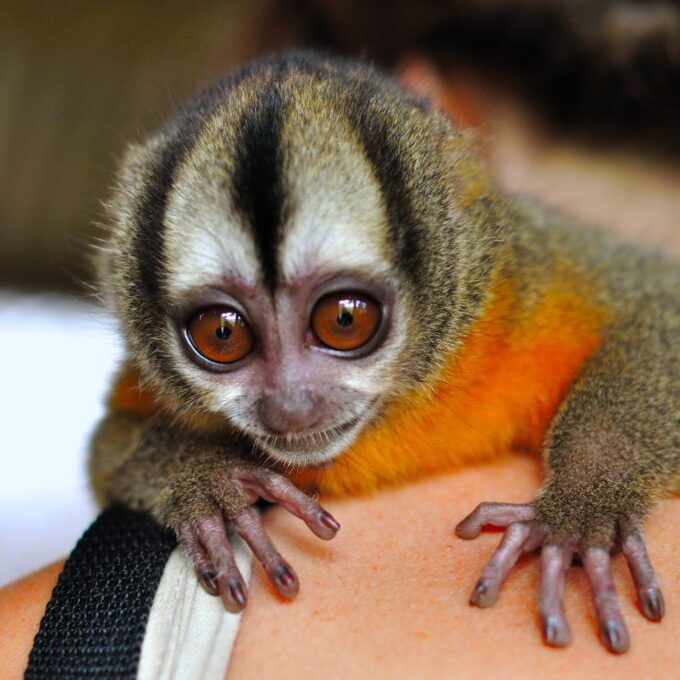 Fundacion Entropika
Fundacion Entropika is run by co-founder, Dr. Angela Maldonado, who fights the illegal cross-border trade in owl monkeys.
Monkeys are caught in Colombia's neighbors, Peru and Brazil, and sold to a research laboratory in Leticia, Colombia, which conducts experiments into malaria. Angela has been involved in lawsuits to protect the monkeys and has been a speaker at two IPPL conferences.
Sumak Allpa
Sumak Allpa cares for rescued monkeys on a scenic island located on the Napo River in the eastern rainforest.
The species cared for include woolly and squirrel monkeys. Some arrive in terrible condition after being kept as pets. Sumak Allpa works to form these monkeys into cohesive groups and release them into protected areas. The project is run by Hector and Martina Wagner.
The Huro Program
The Huro Program is based in Assam in the Garo Hills in Assam in northeast India.
It is the only conservation program fully dedicated to the conservation of the Western hoolock gibbons. It provides care for around 40 of these Western hoolock gibbons rescued from illegal trade at the Sonja Wildlife Rescue Center in Meghalaya which does rescue, rehabilitation and reintroduction to life in the forest. It also works on community development and education.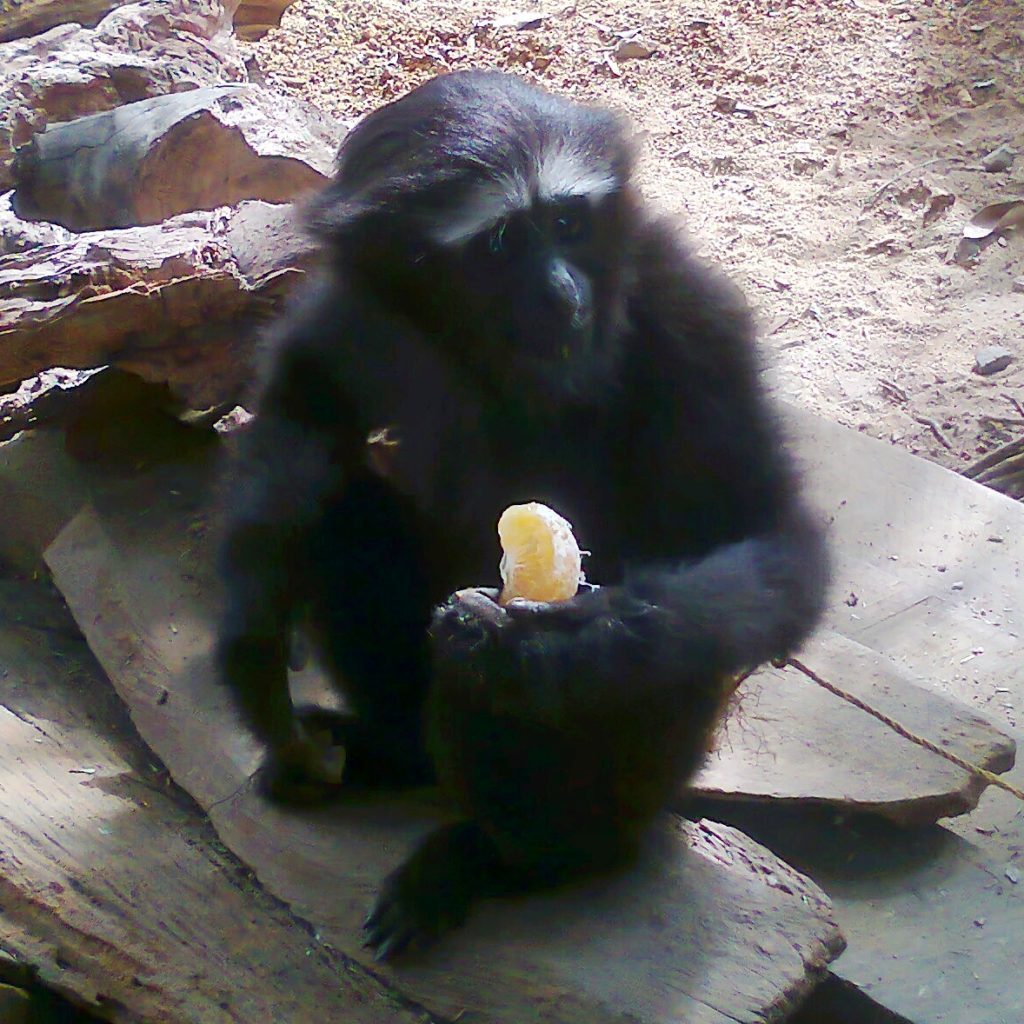 Colobus Conservation
Colobus Conservation was founded in 1996 to protect the spectacular black and white colobus monkey.
In 1977, IPPL investigator Anna Merz found 1,000 colobus monkey skins made into rugs and coats being offered for sale in Nairobi's tourist shops. In 1979 Paula Kahumbu founded Wakuluzu the Friends of the Colobus (now operating as Colobus Conservation), which worked on many fronts, including constructing bridges across highways to prevent colobus and other monkeys from being killed crossing the high speed Diani Highway. IPPL has provided help to this organization since it was founded. Paula has spoken at an IPPL conference and is now internationally recognized as one of Africa's leading conservationists.
Wildlife Watch Group (WWG)
Wildlife Watch Group (WWG) has worked to protect Nepal's endangered wildlife for many years.
It fought a plan by two US research laboratories to start capture and export of Nepal's rhesus monkeys for experimentation. The highlight of this campaign was the placement of a banner saying "Stop the Monkey Business" on the summit of Mount Everest on 19 May 2009 by mountain guide Jyamchang Bhote. The banner carried WWG's and IPPL's logos The Nepalese government reacted by ending the project and already-captured monkeys were released.
Ikamaperou
Ikamaperou was founded in 1997 by Hélène Collongues de Palomino and her husband Carlos Palomino.
It is located in the Peruvian Amazon on the banks of the River Mayo. It was after witnessing the cruel local traffic in primates that Helene and Carlos created their sanctuary in Tarangue. Most of the animals reaching the sanctuary are woolly and spider monkeys. Most have been rescued from horrible conditions. The majority are babies whose mothers have been killed and eaten. Hélène and Carlos also work to stop wildlife trafficking throughout the region.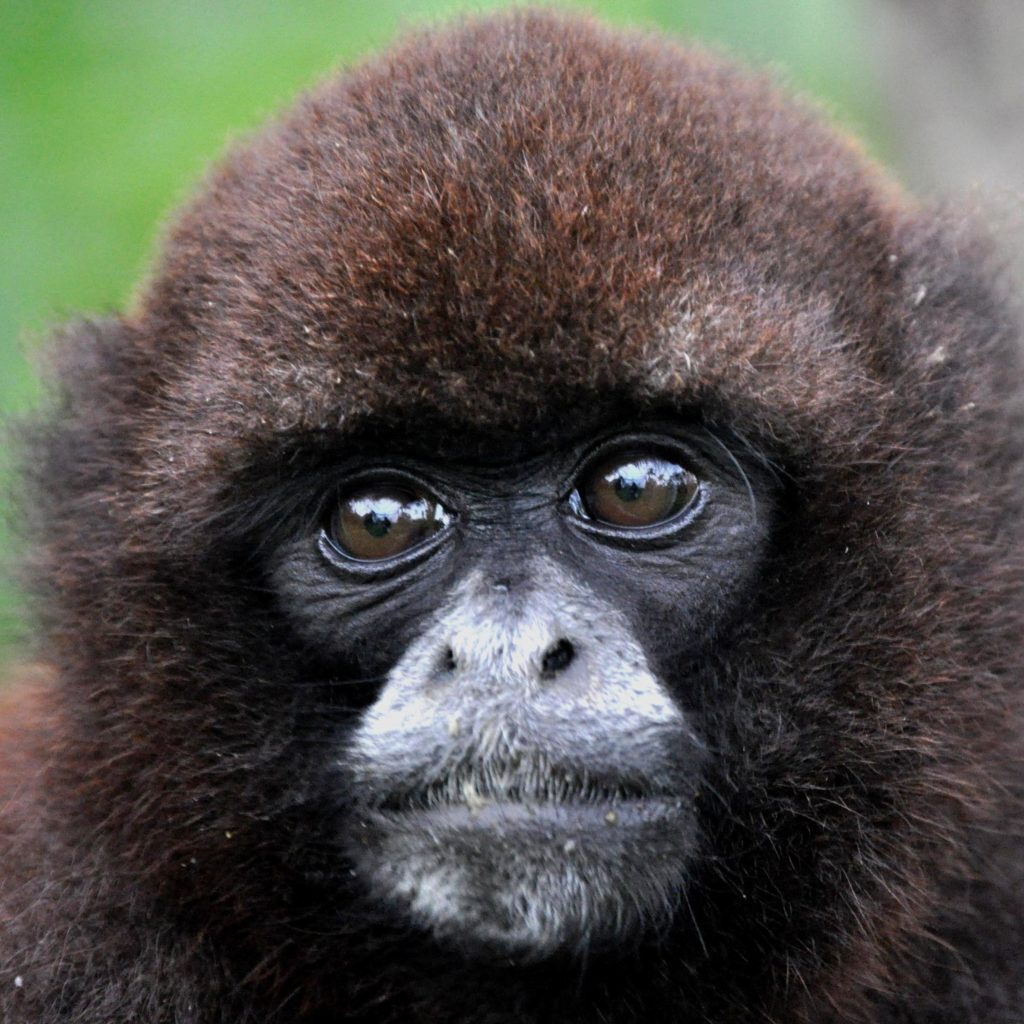 Neotropical Primates
Neotropical Primates is based in Northern Peru and is home to two of Peru's most endangered species: the yellow tailed woolly monkey and the San Martin titi monkey.
Both are Critically Endangered and have been repeatedly listed among the world's 25 most threatened primate species. The group's program consist of environmental education principally for schoolchildren and youth in areas of high biodiversity. The group plans to design and print games, booklets and short videos to make the issue of conservation truly interesting and exciting for the children.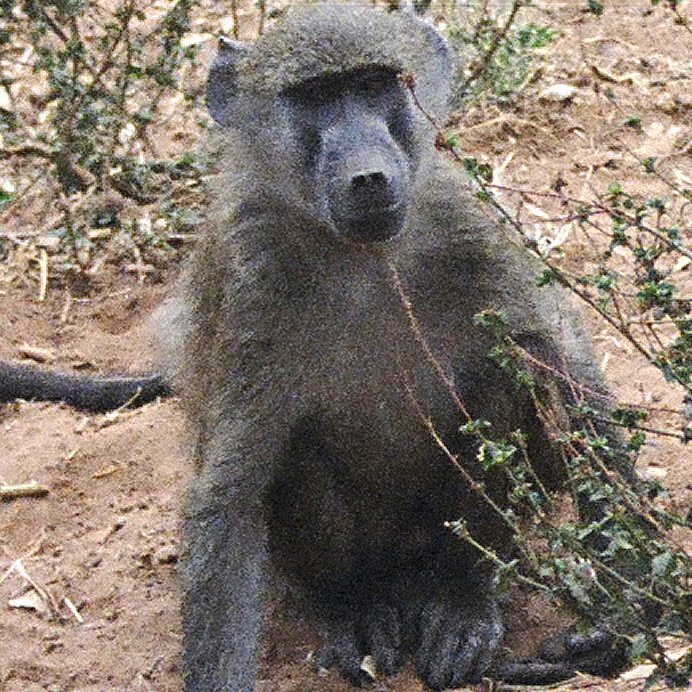 C.A.R.E. Baboon Sanctuary
C.A.R.E. Baboon Sanctuary (The Center for Animal Rehabilitation and Education) was founded by Rita Miljo on the edge of Kruger National Park in South Africa.
In 1994, Rita Miljo began attempting to release hand-raised and rehabilitated orphaned baboons back into the wild, an endeavor that was met with great success. Sadly, Rita and three of her favorite baboons died in a fire on 27 July 2012. Samantha Dewhirst and Stephen Munro have continued and expanded Rita's work. CARE houses several hundred baboons. Baboons are heavily persecuted in South Africa. CARE makes great use of volunteers to raise the orphans it receives. Since 2006, there have been seven releases of orphaned hand-raised and rehabilitated chacma baboons.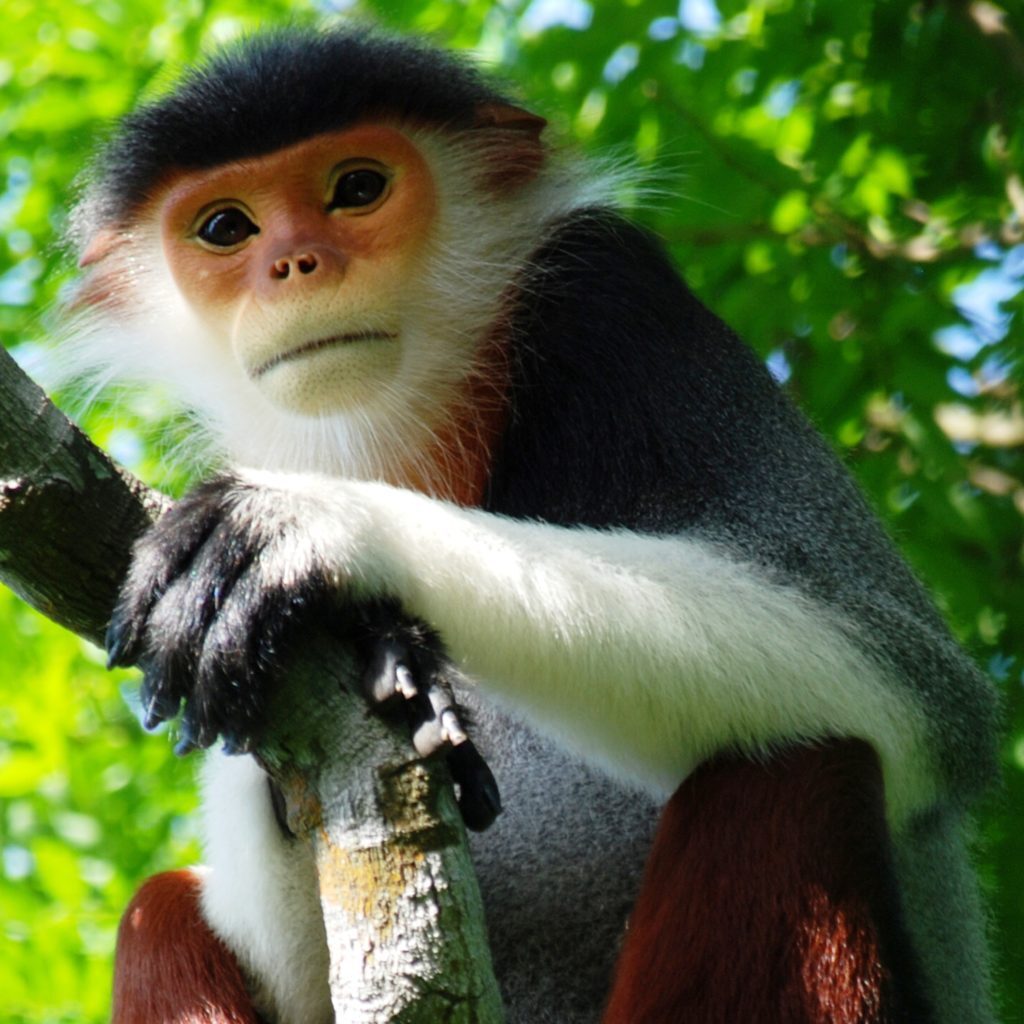 The Douc Langur Foundation
The Douc Langur Foundation (DLF) was founded in 2007 by Dr. Lois Lippold.
DLF works to protect doucs from the many threats they face, including poaching, deforestation, and hunting. The douc langur is one of the earth's most beautiful primates. It is found in Vietnam, Laos, and Cambodia. There are three subspecies; the red-shanked, grey-shanked, and black-shanked. It also works to educate the Vietnamese people about their remarkable wildlife. Local employees are hired to protect the doucs and their forest homes, remove snares and traps set for doucs and other animals, and confiscate doucs kept as pets.
Wildlife at Risk (WAR)
Wildlife at Risk (WAR) is based in Ho Chi Minh City in the south of Vietnam.
They work on conservation, education, law enforcement, and care for primates and other wildlife rescued from trade. A recent grant from IPPL is for the construction of a much-needed new primate enclosure. WAR provides homes for many primates, including the yellow-cheeked crested gibbon, pygmy lorises and douc langurs. WAR also runs wildlife education programs in Vietnamese schools.