Our primate conservation conference 2014, in pictures
IPPL Blog | April 17, 2014
This past weekend, we held our 13th biennial Supporters' Meeting on the grounds of the IPPL sanctuary. We hosted primate field workers from Africa, Asia, and the Americas, all from projects that IPPL has helped to support—sometimes for years!
Attendees were able to interact one-on-one with our visiting speakers, enjoy the spring sunshine, and dine on a variety of yummy vegetarian dishes. They also got to know our 36 sanctuary gibbons—in person and via a special presentation prepared by our Animal Care staff, titled "The Secret Life of the IPPL Gibbons."
We're grateful for everyone who helped make the weekend-long event such a success, including the many donors who contributed funds or Silent Auction items (even if they could not attend in person) and our trusty volunteers. This year's Silent Auction featured an amazing variety of handicrafts from primate habitat countries, as well as jewelry, unique gifts, and primate-themed decorative items.
All our past conferences have included a diverse roster of remarkable speakers, and this year was no exception:
Keri Cairns, a zoologist with a special interest in primates, who spoke about his experiences documenting for IPPL the problems facing Barbary macaques in Morocco and Gibraltar, with a talk titled "When Good Monkeys Go Bad"! (His unquenchable sense of humor comes through in this two-minute interview….)
[field name="keri-cairns-interview"]
Dr. Drew Cronin, of the Bioko Biodiversity Protection Project in Equatorial Guinea, which works to protect the island's unique native primates from becoming victims of the bushmeat trade.
Pharanee Deters, co-founder with her late husband of the Highland Farm sanctuary, where she cares for 62 gibbons and 17 monkeys on the remote Thai-Burmese border.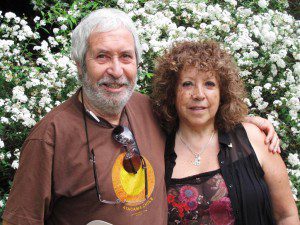 Elba Muñoz Lopez, founder of the Centro de Rescate y Rehabilitación de Primates, a sanctuary that now features a brand-new museum about Chile's illegal monkey trade.
Dr. Angela Maldonado, founder of Fundación Entropika in Colombia, who is saving owl monkeys from cross-border smuggling for a research lab in Colombia—and who has been so effective that she has incurred the wrath of the lab's primary researcher, leading to a public smear campaign comparing her to Hitler!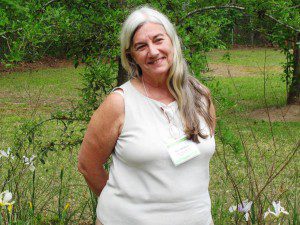 Pam Mendosa, a long-term volunteer at the C.A.R.E. baboon rescue center in South Africa, an organization that has been making remarkable progress despite the death of its founder, Rita Miljo, in a tragic fire in July 2012—including the construction of a new vet clinic funded by IPPL and a stepped-up release program.
Dr. Anna Nekaris, a professor of primate conservation at Oxford Brookes University in the UK and director of the Little Fireface Project, which seeks to protect the enigmatic slow lorises of South and Southeast Asia.
Swasti Prawidya Mukti, the brave Campaign and International Affairs Officer of ProFauna Indonesia, whose presentation featured of photo of her in an orangutan costume lying in the middle of a busy street to draw attention to the plight of her country's endangered apes.
Mangal Man Shakya, of Wildlife Watch Group in Nepal, who fought successfully to protect his country's native rhesus monkeys from trade to U.S. labs and is now breaking ground on Nepal's first wildlife sanctuary—to be called "The Shirley Sanctuary" in gratitude to IPPL's Shirley McGreal for her support of his campaign.
Dr. Sheri Speede, founder of In Defense of Animals-Africa and the Sanaga-Yong Chimpanzee Rescue Center in Cameroon, who told us heartwarming stories of some chimpanzees she has personally known (like Dorothy the matriarch, whose "chimpanzee funeral" photograph went viral) and signed copies of her recent memoir Kindred Beings.
Helen Thirlway, IPPL's board chair, who described her experiences representing IPPL on the global stage at the Conference of the Parties to the Convention on International Trade in Endangered Species held in Bangkok in March 2013.
Sian Waters, who directs Barbary Macaque Awareness and Conservation—which was formerly known as Barbary Macaque Conservation in the Rif, but now that they have done such wonderful collaborative work, they have been asked to extend their activities beyond Morocco's Rif mountains.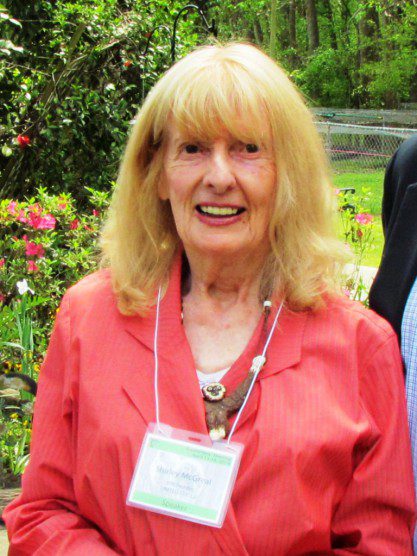 And of course, IPPL's own founder and executive director, Shirley McGreal, who reminded us of all the dozens of other primate sanctuaries, rescue centers, and activist groups that IPPL helps support, in a presentation that wove together her remembrances of absent friends with a showcase of some remarkable primate postage stamps that are now part of IPPL's archives.
Below are some of our favorite photos from the meeting. And if you have pictures or videos you'd care to share, please send them along to [email protected] or post them on IPPL's Facebook page. We'd love to hear from you!